Slides_2021_etudiant ENG 1995_422
Slides_2021_etudiant ENG 1995_4223
Slides_2021_etudiant ENG 1995_4222
Slides_2021_etudiant ENG 1995_4224
Content under development
Content under development
Student Bank cards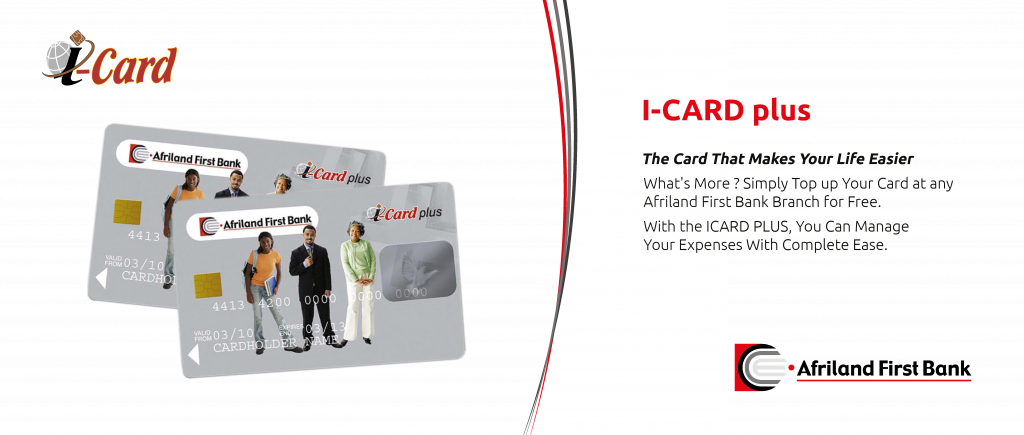 Prepaid Cards
We offer you maximum flexibility in managing your money through three formulas  :
I-CARD PLUS Salary: Companies can manage their staff's payroll for free.
I-CARD PLUS Pension: Pensioners can receive their allowances regardless of where they are located.
I-CARD PLUS Student: Parents can empower their children and manage their pocket money remotely.
Fellow Card
They are linked to the savings account.
Annual subscription fee: 6,000 CFA francs excluding tax.
Weekly limit: CFAF 750,000.
Validity: 4 years.
Prepaid Cards
They are linked to the current account.
Annual subscription fee: 24,000 CFA francs excluding tax.
Weekly limit: CFAF 1,000,000.
Validity: 4 years.
Your advantages
Security of funds guaranteed by double authentication;
Payment at merchants;
Availability of funds 24 hours a day, 7 days a week through our ATM network;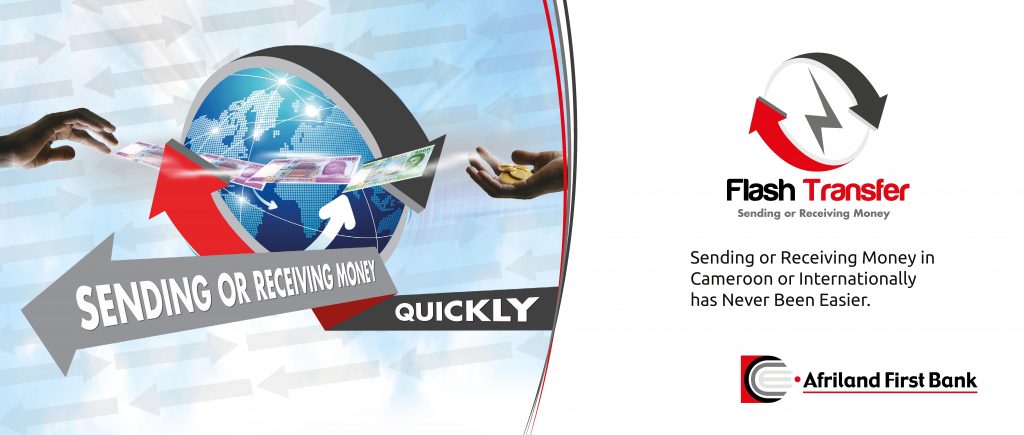 Sending or receiving money in Cameroon or internationally has never been easier. Flash Transfer enables you to send and receive money within seconds.
Flexibility
You don't need a bank account to transfer money, just go to the closest Afriland First Bank branch or one of our partners with the funds to be sent, your ID card and the name of the recipient.
Speed
In a matter of minutes, the beneficiary can pick up his money at the branch of his choice and in the location of their choice in an Afriland First Bank branch or at a partner's.
Security
Flash Transfer is totally secure, thanks to the unique and confidential code and the requirement of a valid ID.
Network
More than 200 branches are at the service of the customer, with opening hours tailored to the customer's pace.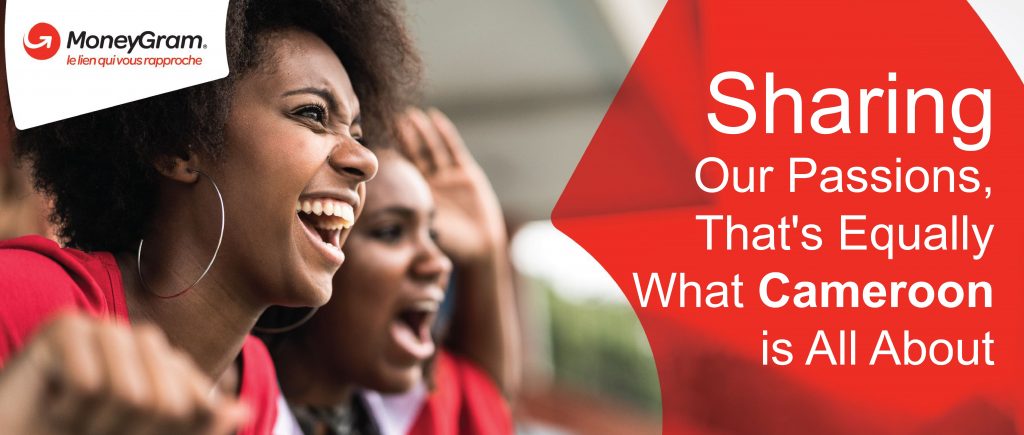 Sharing our passions, that's equally what Cameroon is all about
In Cameroon, Afriland First Bank offers MoneyGram, a solution for sending and receiving money anywhere in the world. Thanks to our partners, Instant Transfer, MC2, MUFFA, MoneyGram is now available in nearly 600 points of sale.
Benefits
Safe and secure
Easy to use
Reliability
Accessibility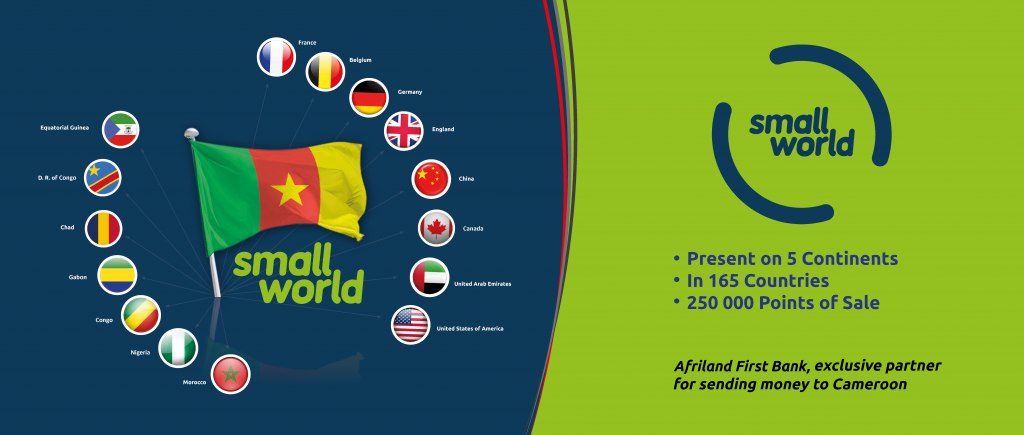 At the cutting edge of technology, Small World guarantees a secure and reliable service for your operations on 5 continents.
Cameroon, send and receive money:
In cash
To a bank account
By internet
In order to diversify its range of money transfer solutions and increase your satisfaction, Afriland First Bank has signed a partnership for international money sending and receiving with Small World.
Small World is :
A state-of-the-art platform that allows you to transfer money in the country and currency of your choice. Small World offers 20 years of experience in the financial sector.
Small World is present in more than 165 countries around the world. Small World is strongly represented in West Africa: Mali, Senegal, Ivory Coast, Niger, etc.
The 4th largest money transfer solution in the world, with nearly 7 million transactions carried out per year.
Competitive rates.
A multiplicity of points of sale (over 250,000 points of sale in its network).